Sell tickets through See
Whether you're organising a festival with a 100,000 people, a gig in your local pub or promoting the latest comedy sensation, See would like to hear from you. Selling tickets through See is incredibly easy and completely free of charge.
Distribution and Sales
With over 3.5 million subscribers, 2 million visitors per month and over 600 affiliate partners we help promote your event absolutely free of charge.
Facebook ticketing and website integration
Seamlessly integrate a ticketshop
into your website or Facebook page.
24/7 Call Centre
If your customers want to speak to
a real person they can! We have a 24/7 UK booking and customer service
call centre.
Flexible Solutions
We understand that not all events are the same and sometimes a flexible approach to ticketing is needed. We have years of experience and offer expert advice along with the flexibility to quickly and easily scale our services as your events grow, providing tailor made solutions to meet your needs. We've led the way in innovating and developing systems such as access control, priority booking, balloting, registration systems and many more.

Account management

Multi entrance scanning solutions

Priority booking and registration systems
Social Sharing
Social marketing can make a huge difference to sales and selling through See makes this easy. Customers can share events and ticket purchases via their facebook timeline, friends then discover your event, buy tickets, share with their friends and so on!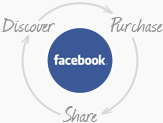 "I'd have no hesitation recommending See for any event. The combination of their technical and personal expertise makes for a winning combination"- Robert Richards, Glastonbury Festivals.

More testimonials
Client Console
See can provide a web based Client Console that has been used by over 2,000 promoters and venues across the UK. The Client Console gives you complete control; you can put tickets on sale, add information to the booking page, get instant real time sales reports and alter the amount of tickets available at any time. Our advanced reporting also provides detailed information about your customers including the time and source of their booking so you know exactly what promotion is working best for you.

Paper Tickets

E-tickets

Barcoded print at home tickets
Get started:

Choose the right ticketing solution for you
Need a flexible service for a large event?
If you are looking to sell tickets for large events, tours, festivals, exhibitions or special events that may require bespoke ticketing; you'll want to speak directly to one of our dedicated account managers. Be sure to give us as many details about the event as possible. Contact email: workwithus@seetickets.com.
Contact us
Need a self service system to sell tickets?
If you are a promoter or venue looking to sell general admission tickets for smaller events, tours or festivals then the Client Console self service system is for you. This will provide you with complete control over your event listing and all the tools to sell tickets in minutes.
Start selling tickets now